​
NTMA-U is an innovative online education program that bridges the gap between traditional degree programs and skills-based certification curricula.Through agreements with participating colleges, students can take courses online and earn credits toward an associate degree, as well as gain the knowledge to complete their NIMS written exam while building valuable industry-specific knowledge.Students of NTMA-U includes employees of NTMA members, prospective employees and students participating in the National Robotics League seeking to build upon that formative experience.
The curriculum is customized and tailored to the needs of NTMA members, with textbooks and online training guidelines that have been developed by the association members specifically for this program. Best practices and case studies from AMPED form part of the curriculum as well.

​​​​​​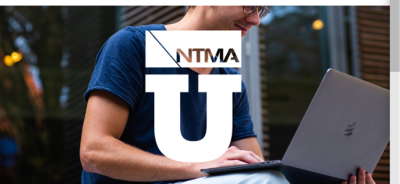 The National Institute for Metalworking Skills
Founded by NTMA with funding from NTMF, NIMS is the nation's only ANSI-accredited developer of precision manufacturing skill standars and competency assessments. This means that it's a source of skills-based continuing education for employees of NTMA members, offering certifications and accredited programs that translate to immediate value on the shop floor. NIMS stakeholders represent more than 6,000 American companies.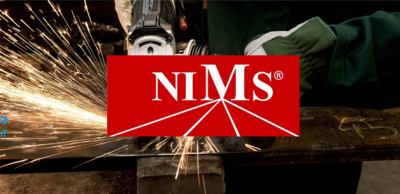 Center for Manufacturing Technology - A full service hands on training facility, located 10 miles outside of Boston in Woburn, Massachusetts. It offers a wide range of certificate based training programs and specialized programs designed to further a trainees marketable skills. The Center offers flexible course schedules with day/evening classes and with online training that allows students to access classes anywhere at any time.  The Center's flagship training program is General Machine Shop Practices which is a comprehensive course consisting of 158 Classes (79 Classroom/79 Labs) that are designed to introduce the student to the field of precision machining. Also offered are Intro to General Machine Shop Practices, MasterCam Training, Certified Machine Operator Training, CNC Programming, and Basic Shop Safety.  In addition, the CMT offers customized, employer specific contract training services. Center staff will help companies assess organizational goals and set up training strategies that will assist in reaching those goals. The Center for Manufacturing Technology proudly offers BTMA members a 10% discount off the cost of customized training.

​​​​​​​​​​​​​​​​​​​A Lynn MA based skills training program that was created in 1997 to respond to industry need. The 36 week, 690+ hours program combines academic and hands-on training in machining and metalworking, with life-skills, job placement, and support services to help ensure the success of the adult students. BTMA and our members have been supporters of the program since its inception.
​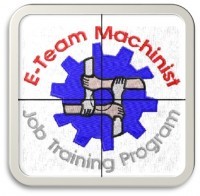 The Northeast Advanced Manufacturing Consortium (NAMC) started as an initiative among four workforce investment board directors to form a partnership among industry, academia, and workforce development established to promote sustained support for manufacturing within the Northeast of Massachusetts. Northeast manufacturers are world-class companies that are an essential part of the state's innovation economy. Manufacturing has a legacy in the Northeast of Massachusetts and we seek to advocate for a thriving advanced manufacturing industry. We have brought together a coalition of private and public entities to leverage funding and develop programming to meet our goals. NAMC also supports youth outreach to create interest in manufacturing careers and the development of training programming.​