Regional Chapter Booth at Eastec May 14th to 16th,2019

​
A Special thank you to CompuMachine for their Sponsorship ​​​​​​
of our Regional Chapter Booth!​​​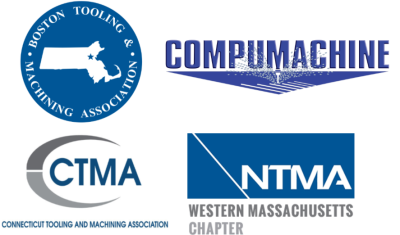 The regional chapters of the National Tooling & Machining Association; Boston Tooling & Machining Association, (BTMA) Connecticut Tooling & Machining Association, (CT-NTMA) and Western MA National Tooling & Machining Association, (WMNTMA) are pleased to announce we will be participating at the Eastec Tradeshow in West Springfield May 14th to May 16th, 2019. Our booth will be in building 5.  The chapter's national affiliate; National Tooling & Machining Association will also be participating and manning a booth in building 1! Our regional booth will be manned by board members of all three chapters and provides an opportunity for you our member to stop by and visit. NTMA will available to discuss any questions you may have about services and benefits as well in their booth.

We are extremely grateful for the sponsorship support which has led to this fabulous opportunity.  We would like to thank CompuMachine for being our premier sponsor. We sat down with CompuMachine to discuss why they chose to sponsor.​​​​​​​​

Dave, you have been involved and committed in many different aspects of the association and activities why do you do it?
We strongly believe that communication and partnership with our fellow members and prospective members alike fosters local growth and make us all stronger. We start at the local community level to help strengthen the base, which helps the state economic manufacturing sector, and that moves forward to the nation's ability to be stronger in the future.


Chris, what is CompuMachines reason for supporting the BTMA?                                                                       
Our objective as a member is to support the continually advancing manufacturing technologies that drive our industry and promote the development of the next generation whom will be the future of manufacturing and continue to move our industry forward.
Dave, how long have you been a member of the BTMA and what do you think you have gotten as a benefit?
Compumachine has been a proud member of the BTMA for over 30 year. Over the course of our membership we have been fortunate not only to work with some of our other members as a supplier but also to learn from them.​

Just click on any picture to enlarge the image!​​​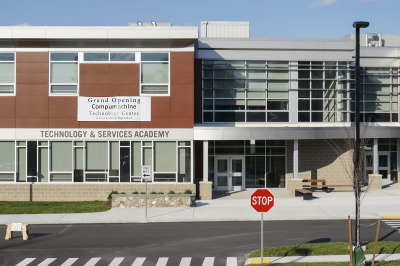 Dave, you set up a new lab at Essex North Shore Agricultural & Technical School a few years back. Can you share why you did that, how did that happen?

Well, to be honest, it all started because my customers and friends here in the immediate area said they couldn't find qualified help. So, I went to over to the school and started the discussion.  It was a lot of work to make it happen but in the end, I think we achieved the results the school and instructors wanted. The plan was to set up and lab which allowed the students to start their career with success.  The mono focus was designed to provide training for the precision CNC operations along with the tool and die sector.​​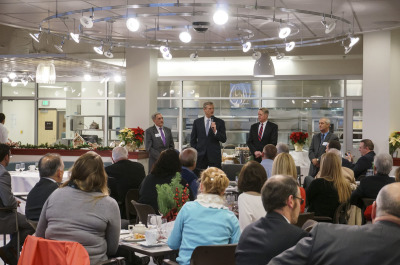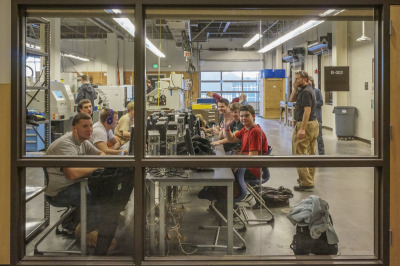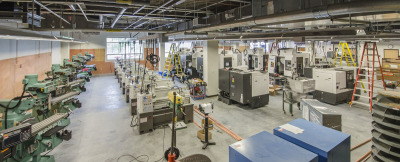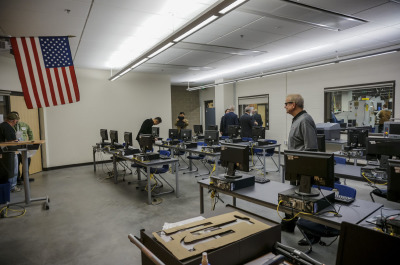 Dave, why did you decide to sponsor the booth?
I saw this as an opportunity to support an organization that has been committed to development of the next generation worker, business resources and technologies. It's just not about the BTMA but the other regional chapters. All the chapters have resources that help the members. I know how hard it can be to be visible to the larger audience. I wanted to give back something that would help raise the awareness of the organization.
The boards of the regional chapters would like to thank CompuMachine for their support and we hope to see you at the show. Over the next couple of weeks members will receive email registration invites. We hope that you will consider attending the show and visiting one of our booths.  The regional chapter booth is #5245 and the national booth is #1862. To learn more about CompuMachine please visit their website,
http://compumachine.com/
.  Read more about their work at Essex North Shore Agricultural & Technical School please visit their website page on the story,
http://compumachine.com/Compumachine-Tech-Center.html